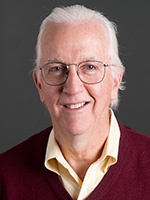 Dr. Michael B. Timmons.
Michael Timmons is a Professor Emeritus & Graduate Professor in the Department of Biological and Environmental Engineering at Cornell University.
His program is centered on entrepreneurial-driven enterprise. He provides a foundation of information related to the production of aquacultured products, both fresh and saltwater, with an emphasis on sustainable and environmentally friendly engineering technologies. He works with private industry to improve technology of water recirculating systems for producing fin and shellfish. Each year for the last 15 years, he conducts a 1-week long short course on the principles of recirculating aquaculture.
APJ which operates a large production facility in Vero Beach Florida will assist Energime in all planning and implementation as well as direct and design all Energime projects and oversee long term operations of the facilities as part of the agreement.
In addition, Dr. Timmons, author of the University/College standard instructional text "Recirculating Aquaculture", has agreed to do his online training through the Energime University website platform and direct development of Energime onsite aquaculture training certification programs. Energime will be offering the 15 module course starting in February 2022 and the content will be identical to the curriculum and materials Dr. Timmons developed as a Senior Professor at the Cornell School of Agriculture.