United Nations Academic Impact
https://academicimpact.un.org/
The United Nations Academic Impact (UNAI) is a global initiative that aligns institutions of higher education with the United Nations in furthering the realization of the purposes and mandate of the Organization through activities and research in a shared culture of intellectual social responsibility.
The United Nations Commission on Sustainable Development
https://sustainabledevelopment.un.org/csd.html
The United Nations Commission on Sustainable Development (CSD) was established by the UN General Assembly in December 1992 to ensure effective follow-up of United Nations Conference on Environment and Development (UNCED), also known as the Earth Summit. From its inception, the CSD was highly participatory in structure and outlook, by engaging in its formal proceedings a wide range of official stakeholders and partners through innovative formulae.
United Nations Foundation
The United Nations Foundation links the UN's work with others around the world, mobilizing the energy and expertise of business and non-governmental organizations to help the UN tackle issues including climate change, global health, peace and security, women's empowerment, poverty eradication, energy access, and U.S.-UN relations.
United Nations Global Compact
https://www.unglobalcompact.org/
Corporate sustainability starts with a company's value system and a principled approach to doing business. This means operating in ways that, at a minimum, meet fundamental responsibilities in the areas of human rights, labour, environment and anti-corruption. Responsible businesses enact the same values and principles wherever they have a presence, and know that good practices in one area do not offset harm in another. By incorporating the Global Compact principles into strategies, policies and procedures, and establishing a culture of integrity, companies are not only upholding their basic responsibilities to people and planet, but also setting the stage for long-term success.
The UN Global Compact's Ten Principles are derived from: the Universal Declaration of Human Rights, the International Labour Organization's Declaration on Fundamental Principles and Rights at Work, the Rio Declaration on Environment and Development, and the United Nations Convention Against Corruption.
International Accreditation and Recognition Council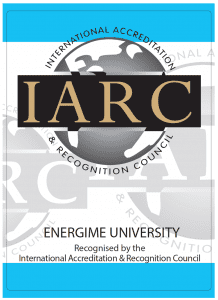 IARC provides opportunities for quality focused like-minded institutions and educators to network and collaborate, functioning to outline benchmarks for excellence in education.
The council's primary purpose is to provide a simple recognition and accreditation system for distinguishing quality, post secondary education. This includes, but is not limited to, vocational, distance, adult and continuing education in the international education industry. As IARC is a global organization, we operate independently from government.
THE CLOUD INSTITUTE FOR SUSTAINABILITY EDUCATION (A Sustainable Planet Core Partner)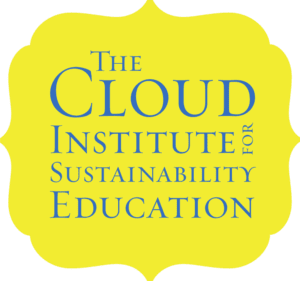 Prepares school systems and their communities to educate for a sustainable future through meaningful content and learner-centered instruction. The Cloud Institute is committed to the roles that teaching, learning, and thinking play in contributing to the shift toward a sustainable future.
Their work with schools revolves around the curriculum, instruction, and assessment aspects of Education for Sustainability (EfS). They also provide the strategic planning and leadership development support required for lasting school change.
Learn about their programs at: https://cloudinstitute.org/
The GreenLight Solutions Foundation (A Sustainable Planet Core Partner)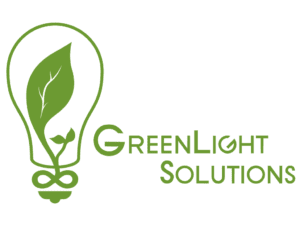 The Savory Institute
The Savory Institute facilitates the realization of a life of enduring returns for the land and all who depend on it. They develop innovative tools and enhanced curricula, inform policy, establish market incentives, increase public awareness, and coordinate relevant research, cultivating relationships with aligned partners. They specialize in Holistic Management, a process of decision-making and planning that gives people the insights and management tools needed to understand nature: resulting in better, more informed decisions that balance key social, environmental, and financial considerations. In the context of the ecological restoration of grasslands worldwide, managers implement Holistic Planned Grazing to properly manage livestock — mimicking the predator/prey relationships in which these environments evolved.
The African Center for Holistic Management
http://www.africacentreforholisticmanagement.org/
The Africa Centre for Holistic Management enhances food and water security and human livelihoods through training that utilizes livestock to restore degraded watersheds, wildlife habitat and croplands to health.
The B-Gifted Foundation
http://bgiftedfoundation.cfsites.org/
B-Gifted Foundation is a non-profit Organization that address human rights (including women and children's rights), environmental rights, enhance peace and sustainable development in Sierra Leone, whilst seeking to alleviate poverty through creative approaches.  
DaBX Solutions
http://www.dabxdemandsidesolutions.com/
With their backgrounds in economics, electrical engineering and accounting, DaBX creates value by bringing long industry experience to bear on energy management challenges. Their central focus is on financial risk management pertaining to energy, and achieving the optimal balance of maximal property values and minimal GHG-emissions.
Earth Guardians
http://www.earthguardians.org/
Earth Guardians are a tribe of young activists, artists and musicians from across the globe stepping up as leaders and co-creating the future we know is possible.
East West Institute of Technology
Various Educational Institutions in the fraternity of East West Group of Institutions (EWGI), the time tested and trusted 42 years old group, have been catering to educational needs of students from kindergarten to various graduate and postgraduate level. EAST WEST INSTITUTE OF TECHNOLOGY (EWIT), the fairly young and yet the proud limb of EWGI, which took birth in the year 2001, snatches the limelight as a marvel for its reputation in the realm of technological education.
The sole intent of EWIT has been to provide quality professional / technical education on par with the best technical institutions in the country and elsewhere.
The Energy Access Practitioner Network
The Energy Access Practitioner Network is a global platform that brings together energy service providers and stakeholders from 170 countries to support the delivery of clean, reliable, and affordable decentralized energy as a contribution to the United Nations' Sustainable Energy For All Initiative goal of universal energy access by 2030.
Enersciences
https://www.linkedin.com/company/enersciences
EnerSciences is an energy science group focused on the development of products and services for the energy industry. The company develops and offers cost-effective solutions in drilling, completion, frac, gas-to-liquid processing, and industrial chemicals.
Save Your Future Association
Save Your Future Association (pronounced "see fah") is a non-profit environmental organization founded in 2001 (registered in 2005) that seeks to promote environmental protection, education, and community building. The organization is led by Farmer Tantoh, a Cameroon native who has dedicated his life to environmental protection and community development. SYFA is located in Mbum land (population 90.000) in the North West Province of Cameroon.
Forest Nation
We believe we can create a peaceful world rich in resources and beauty for everyone, where we care for each other and our planet. We do this by creating products and services that have a positive impact on society and the environment.
Global Economic & Workforce Development Coalition
http://gewdccareerplanning.kuder.com/
The GEWDC Resource Center provides members and industry Alliance stakeholders with access to a wide range of Value-Added and cost effective programs designed to help improve operational Productivity, Efficiency and Effectiveness while reducing operating costs and enhancing PROFITABILITY.
Global Peace Partners
https://www.linkedin.com/company/global-peace-partners-inc.
Promoting Peace, Inspiring Hope, Delivering Healing through the development of several emergency medical venues that work across national boundaries.
Green Heart Veterans
http://www.slideshare.net/GreenIxpo/project-green-vets-homeless-prevention-program-ppp
Shift Group
The Shift Group is an Online Education Company that helps entrepreneurs worldwide start and grow their businesses… sustainably. In addition to their programs for companies and educational institutions; they are building GENESIS: The world's first serious game for entrepreneurs.
Growing Trends
Growing Trends is all about fascinating everyday people, making a huge difference to our environment & lives. An online interactive podcast features current innovators and new concepts that are improving the living conditions of people throughout the world.
International Green Technology Institute
http://www.slideshare.net/andrewwilliamsjr/international-green-technology-institutegreen-america-plan-2030building-national-smart-water-multigrid
IGTI is a public benefit corporation established by the Tom Bradley Legacy Foundation, Inc. and its mission is to educate, train and incubate a new generation of green collar workforce and eco-entrepreneurs to become the economic job creating engine in the Green Economy. IGTI has developed initiatives for cities, community colleges and K-12 schools create a sustainable future. It has also developed a proposal for earthquake ravaged Haiti called Project Green Haiti.
Junior Explorers
http://www.juniorexplorers.com/
Junior Explorers' mission is to inspire the next generation of environmental stewards. They believe in teaching kids about wildlife and nature so that they will spread their love for our planet and its species to their friends and live mindfully, understanding the challenges facing our environment and the actions they can take to help!
Lifeboat Foundation
The Lifeboat Foundation is a nonprofit nongovernmental organization dedicated to encouraging scientific advancements while helping humanity survive existential risks and possible misuse of increasingly powerful technologies, including genetic engineering, nanotechnology, and robotics/AI, as we move towards the Singularity.
The Green Schools Alliance
http://www.greenschoolsalliance.org/
Green Schools Alliance (GSA) is an international organization of sustainable schools that fosters collaboration among its members to help them set and meet individual and collective sustainability goals. Uniquely created by schools for schools, the GSA is a global peer-to-peer network of pre-K-12 schools represented by school decision makers (including sustainability coordinators, students, principals and heads, faculty, facility managers, business officers and other administrators and staff) who work together to solve climate and conservation challenges.
Global Emergent Technologies
http://discoverget.com/
Empowering communities with affordable and sustainable energy, food, water, healing, shelter, and waste solutions.
Meaningful World 
Meaningfulworld.com is dedicated to fostering a meaningful, peaceful, and just world in which every individual enjoys physical, mental, social, ecological, and spiritual health. A sense of meaning, peace, and justice, although unique to each individual, is achieved through a transformative journey that integrates knowledge and experience with a sense of responsibility and reflection. This transformative process is also attained through healthy relationships that nurture open, honest, and transparent communication, insight into forgiveness, love and spiritual connection, non-violent communication, compassion, and active collaborations.
MSB Global
Total Quality Life Maintenance Associates (TQLMA) was created by Dr Mufaddal Mirza and his MBA Students as an incubation company at Institute of Business Management and has progressed to Global Technology Business Group providing solutions in the areas of Energy, Oil & Gas, Natural Food Value Chain and Charter Transport Services via Current Best Technologies developed through University – industry Linkages.
New Future Foundation
http://newfuturefoundation.org/
We aim to empower our communities and neighbors, encourage each other to make a change, inspire those around us to try something new through educational enhancement courses, GED subsidization, and cultural outreach programs for youth, adults, and their families.
Sri Lanka Model United Nations
ri Lanka Model United Nations (SLMUN) is the national MUN conference and Asia's largest student run conference. The Inaugural SLMUN held at the BMICH, in 2008, involving over 1000 students from around Sri Lanka and abroad, put MUN in a new paradigm in Sri Lanka. SLMUN is currently in preparation for its 8th session following the glamorous path of seven consecutive success stories. Our aim is to take MUN to all corners of Sri Lanka with nothing standing in the way of each and every school student getting the opportunity to experience the uniqueness of it, while making Sri Lanka an international centre for MUNers. Hundreds of students have already been put into the fold of diplomacy and negotiations, allowing them to become true leaders, through SLMUN.
Synergy International
Synergy International is positioned as an international project team that turns mature ideas and dreams into reality.    We have business units in California, Nevada, Arizona, and Washington, USA with partners in Germany, Mexico, and India.    Our 36 year mission has been the continued promotion, development and deployment of demonstration projects that introduce renewable and sustainable technologies that are in long-term partnership with our Planet. Ecological design incorporating solar energy systems and regenerative technologies is the basis of our work.   Our team of sustainable and green designers, architects and engineers provide solutions to virtually any agricultural, architectural, or technological problem.
Quantum Power


https://gust.com/companies/quantum-power
Quantum Power USA (a wholly owned subsidiary of Global Emergent Technologies LLC) is a technology developer offering self-charging crystal batteries invented by Marcus Reid. This new energy source can be scaled to power all types of electrical loads. Once the crystal power cells have been manufactured they continuously output power at a designated current and voltage. There is never a drop in voltage or amperage power.
United Nations Forum on Forests
http://www.un.org/esa/forests/
The United Nations Forum on Forests (UNFF), a subsidiary body with the main objective to promote "… the management, conservation and sustainable development of all types of forests and to strengthen long-term political commitment to this end…" based on the Rio Declaration, the Forest Principles, Chapter 11 of Agenda 21 and the outcome of the IPF/IFF Processes and other key milestones of international forest policy.
Tetrad Tree Foundation

http://www.tetrad.co.zw/index.php/corporate-social-responsibility/tetrad-tree-foundation
Tetrad Tree Foundation was formed in the year 2011 as part of the Tetrad Holdings Corporate Social Responsibility initiatives. This initiative is a total eco solutions program that is working to restore, rebuild and re-engineer Zimbabwean ecosystem to ensure that man and nature co-exist in the best possible manner. Our aim is to make tree production a lifestyle to ensure its sustainability and to contribute towards the achievement of United Nations Millennium Development Goal number 7 (UN MDG7).
Climate Smart Agriculture Youth Network
https://csayouthnetwork.wordpress.com/
Climate-Smart Agriculture Youth Network (CSAYN) 's goal is to educate the youth and people living with disabilities on climate-smart agriculture practices, increasing agricultural productivity, and promoting climate change adaptation and mitigation.
Plenty 4 All
http://www.plenty4all.net/about-us.html
Plenty4all is an international humanitarian organization committed to feeding every child on this planet.
Biochar Consulting (Canada)
http://www.biochar-consulting.com/
Biochar Consulting is one of the nation's pioneer leaders in the development of the Biochar industry in Canada and provides professional Engineering Support Services to assis t engineering and R&D teams undertake projects.
The International Federation of Red Cross and Red Crescent Societies
(IFRC) is the world's largest humanitarian organization, providing assistance without discrimination as to nationality, race, religious beliefs, class or political opinions.
The IFRC vision: To inspire, encourage, facilitate and promote at all times all forms of humanitarian activities by National Societies, with a view to preventing and alleviating human suffering, and thereby contributing to the maintenance and promotion of human dignity and peace in the world.
Five Points Youth Foundation
http://fivepointsyouthfoundation.org/
Five Points Youth Foundation advocates "regenerative" solutions:  processes that restore, renew or revitalize their own sources of energy and materials, creating sustainable systems that integrate the needs of society with the integrity of nature. Whereas the highest aim of sustainable development is to satisfy fundamental human needs today without compromising the possibility of future generations to satisfy theirs, the end-goal of regenerative design is to redevelop systems with absolute effectiveness, that allows for the co-evolution of the human species along with other thriving species.
White Tiger Farm

http://whitetiger511.tripod.com/
White tiger Farm's mission is to showcase the means for all countries to achieve self-reliance, and independence, with the use of advanced technologies, and materials, available today.  
Moon Willow Press
http://www.moonwillowpress.com/about/
Moon Willow Press is an independent, niche publisher committed to helping sustain forests while celebrating the written word. We supplement book publishing with a project exploring climate change and nature themes found in literature. Moon Willow Press likes to balance out book-making resources with donations to reforestation projects around the world.
Builders Without Borders
http://www.builderswithoutborders.org/
Builders Without Borders is an international network of ecological builders who advocate the use of straw, earth and other local, affordable materials in construction. We believe that the solution to homelessness is not merely housing, but individuals and communities trained to house themselves.
Enable Education
Enable Education creates tools and materials that inspire better thinkers. With this in mind, they've launched Infinite Octopus, and innovative learning platform that goes beyond the PDF in order to support hands-on learning. Infinite Octopus enables manufacturers of STEM to update lab instructions to engage and inspire 21sr Century thinkers.
Solar Tomorrow
http://www.solartomorrow.com/about.html
Solar Tomorrow Inc. is at the forefront of developing seamless building-integrated solar thermal materials for heating and cooling applications in commercial and industrial markets. With proprietary technology, Solar Tomorrow offers unique renewable energy solutions, providing users with clean energy, reduction in energy costs, and protection of the environment.
UN Major Group for Children and Youth
http://childrenyouth.org/about/guidelines/
In 1992 the UN recognized that Sustainable Development requires the effective participation of all people. The Major Groups are the spaces which help channel the engagement of key sectors of society such as citizens, economic and social actors and expert practitioners in UN intergovernmental process related to sustainable development.
Hippo Reads
Hippo Reads is a media venture that sits at the compelling intersection of academic insights and real world issues. Our curations, written by top researchers in a range of disciplines, provide a link between recommended academic and journalistic "reads" and the most pressing questions of our time.
World Patent Marketing
https://worldpatentmarketing.com/request_info/
Since 2010, World Patent Marketing has been recognized as the leading authority in the invention industry. No other organization can match their experience or expertise in patent search, provisional patents, prototypes, manufacturing, marketing, licensing. They help inventors protect & profit from their unique ideas.
Cooper Idea Foundation
The Cooper Idea Foundation uses the power of invention to improve lives, by inspiring and enabling the next generation of inventors and invention-based enterprises to promote economic growth in the US, and social and economic progress for the poor in developing countries.
The Foundation's mission is to inspire the hopes and dreams of every child on earth and help people push the boundaries of what is possible. The Foundation believes innovation is vital to the state of the world's children. They believe that all of the children of the world can benefit from good nutrition, housing and education that pushes their abilities. The Foundation inspires and enables the next generation of inventors by giving them the tools and guidance to create the future of which they have dreamed.
Pure Water Corporation
http://www.watercorp.com/browse-pages-1-home-page.php
PWC, Pure Water Corporation (PWC) is a Canadian company and has been in business since 1993, providing water filtration, disinfection and wastewater recycle equipment.
PWC works with a large network of manufacturing companies and professionals in the water and wastewater treatment, sustainable development, alternative energy business. Their group of professionals is well established, reliable, extensive and international.
GameChangers 500
GameChangers 500 (GC500) ranks the world's top For-Benefit organizations. Think of it as an alternative to the Fortune 500 list. Rather than rank organizations from 1 to 500 based on revenue alone, we award organizations up to 9 badges that represent best practices in using business as a force for good.
The more badges an organization earns, the higher they rank and the more of a GameChanger they are.
Foundation For Environmental Stewardship
The FES mission is to create a sustainable future by empowering youth, changing lifestyles, and telling powerful, effective stories through training, education, advocacy, and mentorship.
Combiculture
Combiculture supports the environmental conscious agricultural community. The idea is that visitors can search and contribute knowledge on the site to improve crops and soil. Serving individuals and communities looking to improve farm productivity and food health.
Core Business Retreats
 
Over the years, I noticed the change in health and lifestyle that an increasingly demanding military mission had on everyone around me. People seemed to lose their zest in life.
We live our lives in a monotonous way. We work to earn money, but everyone can see the absence of joy in our daily routine. Of course, I saw this change happen not only on military installations and within the military community.
 Our whole society is suffering from this problem.