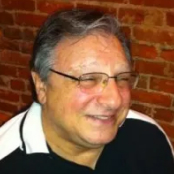 Dr. Rich Sapienza
Executive Director Science and Research

Dr. Sapienza was hired under JimmyCarter's Research Addressed to National Needs at Brookhaven National Lab; helped developed DOE's Energy Conservation Utilization Technology division; and  is a dedicated and passionate futurist and an optimist. He has worked in and for companies and organizations that want practical and applied solutions and believes science and technology has solutions and ignorance and poverty create most of the world's problems.
His work includes GTL catalysis, carbon dioxide utilization, water cleanup ANG, drilling mud chemistry, lubricants and other green chemical needs. Dr. Sapienza's company Enersciences, LLC provides innovative changes for the dynamic drilling and NG industry. Enersciences provides practical science for the home to oil field innovation and the de-icing of airplanes.
Dr. Sapienza's other company is Visibly Green/Energime is focused on the commercial development of alternative energy processes that promise near-term applications in the field. Visibly Green is constantly working to develop innovative solutions that help reduce operating costs or resolve operational problems. Dr. Rich acts as Technical Director – work in waiting. Continue reading…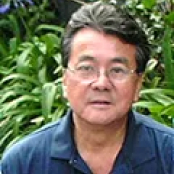 Les Hamasaki
Director of Sustainable Planning and Site Development
Les is the CEO of the International Green Technology Institute whose mission is to educate, train and empower a new generation of green leaders to help create a sustainable future. He also heads "Project Green Haiti" to assist in the recovery and reconstruction of earthquake devastated Haiti. Additionally, Les served as a Los Angeles Airport Commissioner under Mayor Tom Bradley, a Los Angeles City Planning Commissioner under Mayor Richard Riordan, and he is currently the Green Technology Editor of the Inland Empire Business Review. Other accomplishments include his serving on the Advisory Council for the Keck School of Medicine USC, heading up the "Green Heart Veterans" education and training mission, and participating in the design and implementation of the Pasadena based Audubon Society Complex which received LEED platinum certification. Continue reading…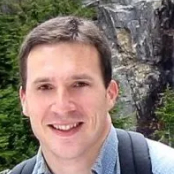 Dr. Joseph Ravet
Executive Director Algal Sciences

Dr. Ravet has worked in a diverse group of research laboratories over the last 20 years, ranging from studies in Plant Pathology and Soil Science, to Molecular Biology and Limnology. While at the University of Washington, Joe conducted research on the biochemical basis of algal food quality and taught coursework in Environmental Engineering. He is currently interested in developing new methodologies for incorporating high food quality algae groups into aquaponics farming systems, and producing nutritional food products for human and animal consumption. Continue reading…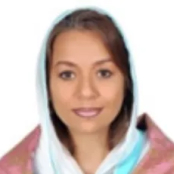 Rubina Ali
Sustainable Planet International Implementation Executive Director
Rubina is a social sector development specialist and diplomat who provides services and material assistance to global communities in need. She has used her skills is to organize systems of social services and institutions which are designed to aid individual and groups to attain adequate standards of living worldwide. Working as a strategic planner, project manager, strategic visionary, field team leader, development and implementer of projects she has oversees operational budgets, performance monitoring plans, and liaises with local missions, government officials, donors, investors, diplomats, and partnering organizations.  Her work includes identifying and mitigating program risks, and ensuring achievement of project results and objectives to improve access to finance, promote investment, develop social sector and encourage economic growth. Her expertise includes 32 years of progressively responsible international development experience in managing and implementing large financial sector, social sector and/or private sector development programs as well as project director of multinational technical assistance teams for donor-funded projects of similar magnitude and complexity. Rubina works primarily in transitional, conflict, or post-conflict countries.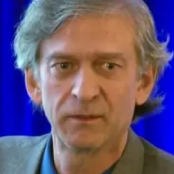 Mike Waters
Advanced Energy Technologies
 https://www.linkedin.com/in/mike-waters-83791411
http://cureforglobalcrises.weebly.com/
Michael Waters is an advanced technology consultant, researcher, inventor and sustainable recovery strategist. He has previously owned businesses in, designed and built: multi-axis robotics, adaptive manufacturing systems, experimental aircraft, custom homes, portable housing systems. Michael's automated disaster recovery and library preservation systems are used worldwide at institutions such as the Library of Congress, the National Archives and the Russian Academy of Sciences, instrumental in recovery of the worst library fire disaster of the last century.
In the last twelve years Michael has researched cutting edge science and technologies that redefine current understandings in mainstream physics. He has established a large network of researchers with ideas and technology that profoundly affect the fields of mining, health, food, water, transportation, housing, sustainable economics and environmental recovery.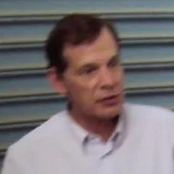 Dr. Paul Oliver
Agricultural Waste Management and Food Productionhttp://www.slideshare.net/Jupiter276/paul-oliver-presentation-in-dalat
Paul Olivier began his career in mineral preparation in 1981, and he sold throughout the world more than 50 separators for the reclamation of abandoned mine lands. In 1986 he invented and patented a unique bi-directional dense medium separator which was first applied to the separation of a variety of root vegetables. The accuracy of separation here was so noteworthy that it drew the attention of plastic and non-ferrous metal recycling companies.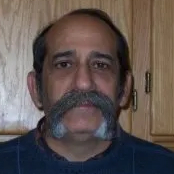 Dr. Joseph Weinstock
Executive Director Executive Director Agriculture and Nature Sciences

Dr. Joseph Weinstock has more than 30 years of professional and academic experience across Asia in agricultural and rural development, forestry, natural resources and environmental management, environment law, disaster management and climate change. He has served in a policy advisory role in relation to agriculture, rural development, forestry, disaster management, environment and natural resource management to local and national governments as well as regional institutions. Dr. Weinstock has significant experience with management of interdisciplinary teams and has facilitated collaborative efforts at local, national and regional levels, among development agencies and with participation of various stakeholders.
Specialties:
International, extensive experience throughout Asia
Environment and Natural Resources Policy and Management
Forestry, Agroforestry and Forest / Land Management
Agriculture and Rural Development
Sustainable Development
Disaster and Climate Change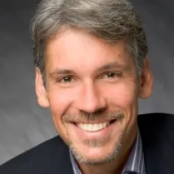 Stefan Doering
Director of Sustainable Entrepreneurship

Stefan Doering is a true innovator, demonstrating business acumen in environmental business and sustainability since 1987. He is an expert in teaching and coaching green businesses in three major areas: 1) innovating powerful green business models, 2) crafting and implementing marketing and positioning strategies for bringing green to mainstream, and 3) creating a consistently profitable and sustainable business. Stefan will also oversee the "Gamifying" of certain critical Energime courses creating a truly inter-active learning experience for our students.
Stephan has been featured in media including The New York Times, The Wall Street Journal, CBS Evening News, Good Morning America, and Mademoiselle as well as being a regular guest speaker at varied conferences and seminars.  Continue reading…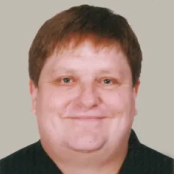 Geoffrey Cukro
Director of Entomology

Mr. Cukro is a highly trained Electronic Engineer, that has trained in the fields of Agro-Biodiversity, and having directly worked with Presidents Reagan, Bush and Clinton, His current area of operations includes the design and implementation of larvae farms, hybrid high-volume grasses, animal feed, and power generation utilizing gasification. He has fine-tuned these projects based initially in the Philippines with contracts in place for the Democratic Republic of Congo, Nigeria, Puerto Rico, the Philippines and recently a project to include a large water project to bring agricultural and drinking water into the Northwest region of Kenya under UNESCO.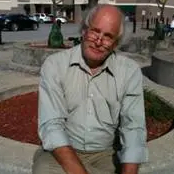 Chris Dyson-Coope
Director Children's Sustainable Education

Chris is a horticultural inventor, internet radio show co- host, landscape professional, and educational innovator. His passion for empowering children with life changing education and mentorship has led him to his current mission. Chris's commitment is to nurture the minds of our children with the critical knowledge that will prepare them to confidently face the challenges we will confront in the coming century.
His online "radio" show co-hosted by Ann Miller focuses on innovations and trends which will directly affect our quality of life in the years ahead with an emphasis on agriculture. Their interviews with experts are aimed at how we the consumer may in our own small way make a contribution to the 'Growing Needs' of our planet. Subjects cover how we can reduce our water usage, grow more of our own food, conserve some of the dwindling resources and perhaps help those in need around the world. Chris and Ann call upon experts in solar, water, food production, transportation and environmental management to help us understand the changes affecting us daily. It is this focus that Chis will bring to young minds in his role as a children's educator. Continue reading…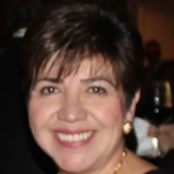 Dr. Sandra Jewett
Director Platform Development

Dr. Sandra Jewett is an accomplished and successful senior executive and educator. She has dedicated her entire career to improve and provide educational equity and equal access to K-20 students both in the United States and abroad.
Dr. Jewett possesses both teaching and administrative credentials; she holds multiple post-graduate degrees in education, organizational leadership and theology, the latter two from the University of San Francisco. Her doctoral expertise is on mentoring and coaching school leaders and she is also certified on coaching C-level executives. Sandra served as classroom teacher, dean, principal, director, assistant superintendent, chief academic officer, vice president for educational services and adjunct faculty in the College of Education.
In her role as Executive Vice President, Educational Services, for an international for-profit company, she has been able to expand her vision and commitment across the globe, whereby bringing education via blended learning platforms in an array of partnerships and collaborations with foreign governments, universities, and enterprises. Continue reading…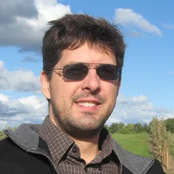 Lloyd Helferty
Project Development Director

Mr. Helferty is an engineering technologist with more than 10 years of experience working for various multinational corporations in Canada and around the world. He provides project and system support for domestic and international firms undertaking engineering projects and activities related to research, development and deployment (RD&D). Mr. Helferty has a solid background and experience undertaking various aspects of field commissioning, sales support, pre-planning and site preparation, pre-shipment and post-shipment testing.
Mr. Helferty is acknowledged to be one of Canada's pioneer leaders in the development of the Biochar industry and his expertise includes professional Engineering Support Services to assist engineering and R&D teams as they undertake projects and deploy these technologies. He strives to integrate Biochar into the new Green economy and make the Biochar industry the gold standard of innovation, technology, job creation and growth within this emerging industry. Continue reading…
Dr. Andrejs Zagars
Director Waste Composites and Biomass Recycling
Dr. Zagars has pioneered many patented processes combining waste plastics and rubber with available biomass to create a host of innovative new products. Andrejs is patent-holder on innovative ozone systems for recycling tires into activated rubber and has fifteen years' experience developing chemical formulas in composites manufacturing. He is a specialist in setting-up composite biomass manufacturing for over 100 types of biomass/wood/ Plastic/rubber composites, and for every type of use and performance.  These applications range from engine gaskets to acoustic sound walls. As President of the Latvian Tire Recycling Association for the EU and professor of chemistry, he specializes in organic and bio-organic chemistry, and synthetic and analytic practice. This includes running a composite plastics manufacturing line in Lithuania making composite rail road ties, solar panels, solar panel packaging and brand new interlocking 50 cm x 25 cm x 25 cm honeycomb blocks for the Latvian Rail Road 1 km acoustic sound wall. He has also developed and incorporated the next generation of materials for railways and highways employing both industrial design and innovative material science. Andrejs has incorporated new materials with Helmholtz resonators built into an innovative hollow block and panel tri-layer composite sound wall. Continue reading…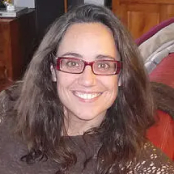 Aina Julian
Sustainable Architecture
Aina has spent the past decade innovating new designs and integration models for low cost social housing in the developing world. These evolutionary structures built out of composite, lego-like, high durability component elements can be constructed primarily from waste plastics, rubber, and available biomass in just two days. The relative ease of construction and low material costs are a break-through in the mission to provide affordable, quality housing to those in need. Aina's experience in advanced architecture and teaching background make her an ideal partner and contributor to Energime Institute. Continue reading…
Shivanand "Shiva" Utlasar, M.D., M.S.M.
Ayurvedic Medicine
Dr. Shivand Ultasar is a visionary in the use of natural remedies or "Ayurvedic Medicine" in the treatment of many common diseases. He was appointed to the position of Medical Director for East/ West Institute in Karnataka India focusing on developing and treating clients with herbal medicine. Dr. Shivand is leading the effort to certify and distribute various herbal alternatives for the treatment of Diabetes, Malaria, Dengue and many viruses. In addition, Dr. Ultasar actively teaches physicians and health care professionals how to treat and apply various herbal medicines. Continue reading…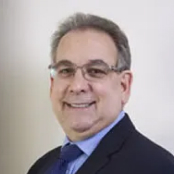 David Krasnow M.D., M.S.M.
Medical Education

Dr. David Krasnow OP MPH MBA has been appointed to the position of Medical Director for EGG Phama (Energime Green Group Pharma). His work will focus on teaching courses such as "Designing Health Care Systems for the Developing World." His expertise includes defining protocols for health care systems in the public and private sectors; non-profit and for-profit entities; and analysis, strategic planning, design and implementation.
Dr. Krasnow has augmented his clinical career by working and consulting in England, North Africa, Central and South America and Asia. He is a founder and former Executive Director of Volunteer Optometric Services to Humanity (VOSH) California. Dr. Krasnow has provided humanitarian relief during times of civil war in Ethiopia, Nicaragua, El Salvador and Guatemala. He has received many commendations for his humanitarian work including a Presidential Citation from the President of El Salvador. Dr. Krasnow has worked as consultant to the governments of Peru, Cuba and El Salvador. He has designed and implemented eye care programs that have provided vision services to more than 2 million people from under-served populations throughout Latin America and Asia. Continue reading…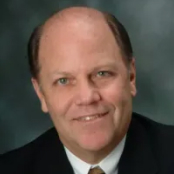 Craig Hover
Environmental /Climate Change
Craig R. Hover is the author of "A World To Come Home To". This truly insightful book examines the steps we must take immediately to end global warming in our lifetime. In it Craig explains the politically charged and oftentimes confusing topic of global warming in terms that the average person can readily understand. The book presents in clear and concise language, a comprehensive and viable solution to end this developing global disaster using currently available technologies.
By trade Craig is a licensed professional engineer with more than 30 years of engineering, project and facilities management, financial services and consulting experience in independent business and traditional corporate settings. He believes that aggressive development of renewable energy sources is necessary for us to successfully meet the challenges of today's national and global environment.
Craig is a third-generation engineer. His grandfather was a civil engineer who built highways across America during the Great Depression. His father was a mechanical engineer who worked in aerospace during the 1950s and 1960s—most notably the Apollo Moon Project. And Craig, also a mechanical engineer, spent nearly two decades working in the electric power industry in southern California.
Craig received his Bachelor's Degree from California State University, Fullerton campus. After receiving his Bachelor's degree, he did post-graduate work in nuclear engineering at the University of California Los Angeles (UCLA). Heeding an early interest in renewable energy, Craig studied solar system design in the 1980s at ARCO Solar, an early pioneer in the photovoltaics industry. Continue reading…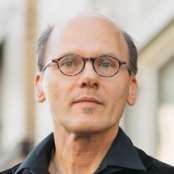 Eckhart Beatty
Advanced Energy Design

Eckhart is a business writer / marketing strategist focusing on sustainable energy, as well as business innovation. Examples of his focus include the following:
solar-based vehicle charging
energy efficiency and design industries
solar thermal innovations in the field
design innovation strategy in the public realm
In recent years, he has consulted to pioneers of such novel designs as solar charging solutions for electric vehicles in places without accessible grid solutions. Since its technology is by its nature grid-independent, each installation stands to promote the likely advancement of the "smart grid."
Based on those efforts, Envision won the Eric Schmidt Foundation's 11th Hour Project in 2014.
Leading the way with a focus on concentrated solar as well, he has been driving strategy for Sollector Systems since 2012. Currently, we are positioning strategic partnerships with incubators, architects, and designers such as international Reinhold Ziegler of Synergii/Energime. Continue reading…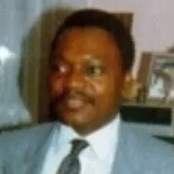 Ali Ashu
Executive Director Africa

[icons size='fa-lg' custom_size='17px' icon='fa-linkedin-square' type='normal' position=" border='yes' border_color=" icon_color=" background_color=" margin=" icon_animation=" icon_animation_delay=" link=" target='_self'] https://www.linkedin.com/in/ali-ashu-213037b
Mr. Ashu has served as Assistant Director of Global Business Development of the Energime Companies since 2008. His exhaustive networking efforts were integral in developing the complex and diverse network of supportive relationships for Energime that now reach into more than 140 countries around the world.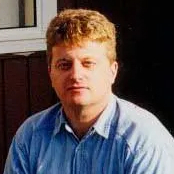 Adam Greenwell
Public Relations Director

Adam is a tenacious and tireless networker who spends his hours bringing together groups and individuals from around the globe in the cause of protecting our environment and fostering commitments to human rights and educational empowerment. His efforts have greatly expanded the reach and visibility of Energime Institute throughout the world while simultaneously furthering the mission of Liz Greenwell and her humanitarian outreach. Adam has been one of the key forces behind "Global Cooperation Day" and several other U.N. supported efforts developed to build a global consensus in addressing the critical issues we face as a inter-connected population. Continue reading…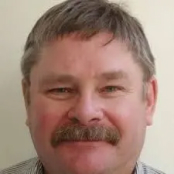 Robert McQueen
Director Project Management

Robert oversees the project management and logistical issues related to Energime Institute construction related projects. His experience in transformation and ground breaking projects makes him the perfect partner for such highly complex and technologically integrated efforts. Robert has a passion for sustainable development and is studied and experienced in practically every discipline that relates to developing and building high efficiency, ecologically sensitive infrastructure. Continue reading…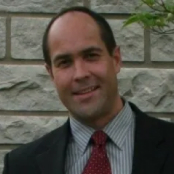 Tom Terrio
Partnership Development Director
Tom Terrio has been a passionate advocate of environmental protection and humanitarian outreach for most of his professional and private life. A highly successful businessman and regional business development director for several large enterprises, Tom brings extensive market development expertise and relationship building skills to the Energime Institute team. He excels in bringing together diverse networks and developing symbiotic partnerships for a common cause. Driven by a desire to correct our current course of environmental destruction and resource mismanagement, Tom has dedicated himself to applying his experience and human relation skills to building the Energime Institute connective network. Continue reading…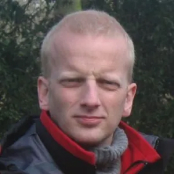 Peter le Grand
Strategic Development
https://th.linkedin.com/in/peterlegrand

Peter is an IT professional with P&L experience in international ERP and business empowerment software company in Thailand. He has extensive strategic consulting and project implementation experience. Holding both a Master and Bachelor Degree in Economics, specialization IT, Peter has worked and lived in Thailand, Vietnam, Malaysia and Philippines for over 15 years and is well accustomed to cross culture management.
Peter has a deep passion and commitment for environmental protection and environmentally conscious agriculture and spends much of his free time coordinating shared knowledge on farm productivity and food health.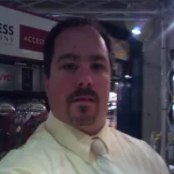 David Weaver
Social Media Director

David oversees the dissemination of all social media content for Energime Institute maintaining the EU Facebook site and twitter accounts. David has been a tenacious supporter of the education platform creating relationships globally having opened up partnering opportunities in more than a dozen Countries. He was instrumental in EU business development efforts in China, the Philippines, Thailand, and New Zealand to name just a few.
David's background is strong in business development and relationship building. Continue reading…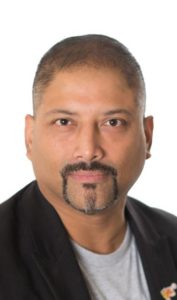 Vijay Lakshman
Sustainable Planet Strategic Director
Vijay Lakshman is a veteran of software development, having successfully delivered 85 projects in deadline-oriented environments with budgets ranging up to $100MM. His expertise spans multiple development methodologies from Rapid Iteration to Agile in videogames, Edtech, and engagement for healthcare. He's successfully raised over $10MM in equity funding and is comfortable operating as an executive/entrepreneur in both corporate and startup efforts. He is a proven leader, a straight-talker, and believes hard work is an integral part of any successful venture.
Design & Development Expert
Creates Awe-Inspiring Content, Builds High-Performing Teams, Mentors Others to Success
32 years of leadership experience with in-depth knowledge of creating content for the game development industry having delivered 85+ titles (including Crash Bandicoot, Spyro the Dragon, Lord of the Rings, and the Elder Scrolls: Arena) grossing $1B+ in lifetime sales.
Expert in the user experience, through both storytelling and visual UI | UX elements, and how these elements change when introduced into AR and VR platforms.
Believes in using data analytics to guide market-driven consumer acquisition, retention, and engagement. Experienced at working on content development at all stages – from ideation to production to delivery and post-publishing (live) support.
A record of success in managing up to 220 personnel and 15 concurrent, external development studios. Excels at collaborating with Boards, Executive Committees, investors, and shareholders and delivering against established corporate and fiscal plans.
Expert in integrating contributions from both vendor and internal cross-functional departments into a cohesive and profitable strategy.
Successfully raised approximately $15MM through private equity and $30MM through debt financing.