Sustainable Planet Core Staff
Peter le Grand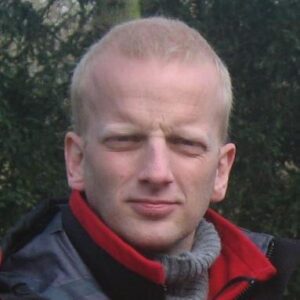 Executive Director and Chief Architect Virtual Student Union
Peter is the visionary behind the Sustainable Planet Virtual Student Union. He directs all online, virtual development/collaboration efforts with our technical partnerships such as Microsoft, SyncForceall, and IBM, as well as our content providers (NOAA, NASA, World Resource Institute, etc…) and a host of global Universities and Colleges.
Peter is an IT professional with P&L experience in international ERP and business empowerment software company in Thailand. He has extensive strategic consulting and project implementation experience. Holding both a Master's and Bachelor's Degree in Economics, specialization IT, Peter has worked and lived in Thailand, Vietnam, Malaysia, and the Philippines for over 15 years and is well accustomed to cross-culture management.
Peter has a deep passion and commitment to environmental protection and environmentally conscious agriculture and spends much of his free time coordinating shared knowledge on-farm productivity and food health.
Jonathan Boehr

Executive Director of Video Curriculum Content and Program Communications
Jonathan is a multi-disciplinary content designer with 20 years of experience in media production. Experienced at conceptualization and project management, with advanced training in literacy, human behavior, and special education. A proven work ethic backed by accredited data and commonly recognized products. A team-player who is passionate about concept ideation, information architecture, prototyping, and strict attention to detail.
Jonathan was a Classroom Teacher for the NYC Department of Education Full-time. In that capacity he planned and implemented 30 hours of weekly instruction, accommodating the diverse learning styles of inner-city students. Assessed via national standards, aiding the development of low-income, at-risk children. Created a high-interest, challenging curriculum for all ability levels using limited resources. Facilitated summer learning program, home counseling, mentorship of student experiences. Achieved recurrent record growth in student scores, as measured by NY State exams, supporting outstanding gains particularly with students of special needs.
Tobias Heussner

Executive Director of Game Development
Tobias Heussner is a Senior Game Content/Narrative Designer, Producer, and Writer. He has been working for over 20 years in the game industry and along with his teams, he has successfully developed and published more than 20 titles including the award-winning AAA RPG Drakensang, the Action-RPG Drakensang Online, and NBA Playgrounds. He has worked in various design roles and led teams as a designer as well as a producer. Throughout his career he has worked with a variety of professionals, gaining knowledge and acquiring experience in various project management philosophies and approaches.
He has spoken numerous times at game developer conferences and enjoys sharing his expertise with fellow developers and learning from their experience and feedback.
In 2015, he published the Game Narrative Toolbox with FocalPress, co-authored by Ann Lemay, Toiya K. Finley, and Jennifer Hepler. He's currently working on new book projects and supports CRC Press as a series editor for a book series on Unreal Engine 4.
He's currently the Lead Producer/Production Director of Saber Interactive Spain and oversees all projects of the local studio as well as the communication with the other Saber Interactive studios and external partners.
His personal website and his resume can be found at http://www.theussner.com.
Jaime Cloud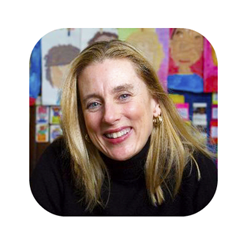 Chief Curriculum Officer and Chairman of Sustainable Planet Education Board of Directors
Jaime is the Founder and President of the Cloud Institute for Sustainability Education. The Institute prepares school systems and their communities to educate for a sustainable future through meaningful content and learner-centered instruction. Their work with school systems and higher education institutions revolves around the curriculum, instruction, and assessment aspects of Education for Sustainability, as well as the strategic planning and leadership development that is required for lasting change.
They are committed to the roles that teaching, learning, and thinking play in contributing to the shift toward a sustainable future. They have strategic partners that work on the aspects of EfS that involve buildings, grounds, food, and operations.
John Henry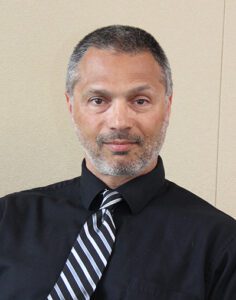 K-12 Curriculum Development Director/Liason and REImaGEN Earth Program Co-Director
John Henry has devoted the last fifteen years to advancing sustainability across a broad range of educational venues from K-12 schools, colleges and universities, government agencies, and state departments of education. John values collaboration and is known for his determination and drive" said Sustainable Jersey in a press release.
John Henry is recognized as a leading expert in sustainability in New Jersey. He has served as NJSBA's I-STEAM and sustainable school specialist since 2013. Members of local boards of education know him for the training workshops he has developed and conducted, and the time he has spent with school districts to promote healthier schools at lower operating costs. He was instrumental in developing the partnership between NJSBA and Sustainable Jersey that resulted in Sustainable Jersey for Schools, the popular STEAM Tank Challenge, and the New Jersey Green Program of Study pilot. He has also served as a board member for the Alliance for New Jersey Environmental Education and the U.S. Green Building Council New Jersey Chapter and is currently serving as the co-chair for the Green Schools Committee for the U.S. Green Building Council- NJ Chapter.
Mark Swiger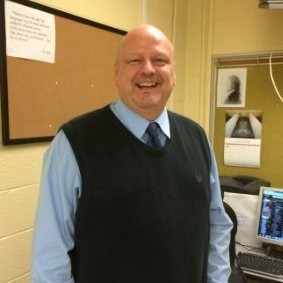 K-12 Curriculum Development Director/Liason and REImaGEN Earth Program Co-Director
Mark is an award-winning educator, department chair, collegiate coach, and a present education and sustainability consultant with a focus on impacting our world by blending multiple talents into meaningful results. Creative Problem Solver who dreams of a world where we all aspire to sustain the planet and everything and everyone on it. In his post-teaching years, Mark has focused on being a voice for a better world from many perspectives, including helping like-minded organizations and businesses realize the potential of human thought in solving our most pressing problems.
Bob Schloss

Executive Director of Software Integration and Technology Management
Bob left his position as a member of the IBM Industries Research team, focusing on Financial Services and Model Governance accelerated with AI at the IBM Thomas J Watson Research Center in August 2019. He previously worked on algorithms for software-produced metadata for unstructured content, specifically metadata for educational and learning content.
Until 2011, Bob managed the Scalable Integration Infrastructure department. At an architectural level, those concentrations were how XML supports Web Services, Service-Oriented Architecture, and how Real-World Aware SOA can be developed, as well as other Web data exchange frameworks, such as JSON. His interests are the use of IT for Sustainability and Optimization (part of what IBM calls Smarter Planet/Smart Buildings/Smart Grid/Smarter Cities), information governance, metadata, and model-driven software development.
Bob was the co-chair of the W3C's Resource Description Framework Data Model and Syntax working group, which more than a decade ago produced the RDF Model and Syntax Recommendation, and RDF is central to Linked Data. He worked on creation, diagnostic, translation, analysis, and repository tools for the W3C XML Schema language, how this might tie in with tools that create stylesheets, mapping rules, or XForms, as well as contributing to exploratory work on XML and databases. With colleagues, an XML Schema Infoset Model for Java was produced, and it is being maintained through an open-source effort.
Specialties: Model Governance, AI Model Lifecycle, XML, Web Services, Management, Research, Standards, Metadata, XBRL, RDF, OWL, Smart Grid, Smarter Cities
Stefan Doering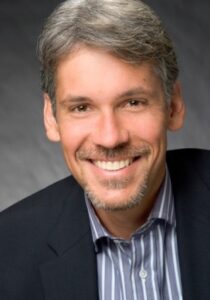 Executive Director of Student Entrepreneurial Curriculum
Stefan is the Founding and Managing Partner of Shift Group. Shift Group is an online education and community-based company, committed to helping social entrepreneurs worldwide start, run, manage and grow their business using state-of-the-art gamification and eLearning tools to enhance their financial, environmental, and social business practices. Stefan taught Environmental Entrepreneurism and Environmental Intrapreneurism at the Center for Environmental Research and Conservation within the Earth Institute at Columbia University. These courses help teach innovators how to create and introduce their sustainable products and services to the market. He also Co-Hosted the New York Business Plan Competition and led an effort to get 22 colleges and universities in NYC to participate.
Michael Timmons PH.D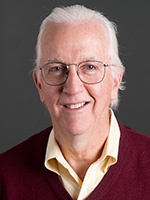 Chief Executive of Agriculture Curriculum
Mike Timmons is a Professor at Cornell in the Department of Biological and Environmental Engineering. His program is centered on the entrepreneurial-driven enterprise. He provides a foundation of information related to the production of aquacultured products, both fresh and saltwater, with an emphasis on sustainable and environmentally friendly engineering technologies.
Professor Timmons provides engineering input and perspective on responsible aquaculture development with an emphasis on business management and formation. He works with private industry to improve the technology of water recirculating systems for producing fin and shellfish. Each year for the last 15 years, he conducts a 1-week long short course on the principles of recirculating aquaculture. Professor Timmons strives to create an interactive atmosphere for students to be inspired and engaged with the basic principles being covered in each of his courses.
Awards and Honors
Meritorious Service Award (2010) Aquacultural Engineering Society
J. Thomas Clark Professor of Entrepreneurship and Personal Enterprise (2-year term) (2003) Cornell University
Journal Publications
Books
Timmons, M. B., Weiss, R. L., Callister, J. R., Loucks, D. P., & Timmons, J. E. (2013). The Entrepreneurial Engineer-How to Create Value from Ideas. Cambridge University Press, New York, NY.
Timmons, M. B., & Ebeling, J. M. (2013). Recirculating Aquaculture. p. 805 Ithaca Publishing Company, Ithaca, NY.
Joseph Ravet PH.D

Chief Executive of Algal Science Curriculum
Joe is a research scientist with 16 years of experience in biological and environmental sciences. He has an extensive background in education and food security research. Expertise in vertical indoor gardening, algae cultivation, aquaculture, aquaponics, and developing high-quality nutraceuticals and food products.
Rubina Ali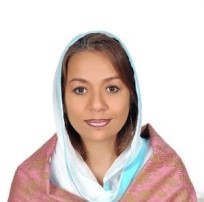 Sustainable Planet International Implementation Executive Director

Rubina is a social sector development specialist and diplomat who provides services and material assistance to global communities in need. She has used her skills is to organize systems of social services and institutions which are designed to aid individual and groups to attain adequate standards of living worldwide. Working as a strategic planner, project manager, strategic visionary, field team leader, development, and implementer of projects she has oversees operational budgets, performance monitoring plans, and liaises with local missions, government officials, donors, investors, diplomats, and partnering organizations. Her work includes identifying and mitigating program risks and ensuring achievement of project results and objectives to improve access to finance, promote investment, develop the social sector, and encourage economic growth. Her expertise includes 32 years of progressively responsible international development experience in managing and implementing large financial sector, social sector, and/or private sector development programs as well as project director of multinational technical assistance teams for donor-funded projects of similar magnitude and complexity. Rubina works primarily in transitional, conflict, or post-conflict countries.
Phyl Macomber

Student Retention and Comprehension Specialist
Since completing a fellowship at Johns Hopkins Hospital's Kennedy-Krieger Institute in 1988, Phyl Macomber has become an award-winning national education speaker, author, inclusion specialist, and curriculum consultant. As President of Make A Difference, Inc., Phyl has consulted with and trained thousands of teaching staff and is a passionate catalyst for systems change in education.
Phyl has created a 4-step simple system for how to teach anything to anyone – in a way that students of any ability learn faster and deeper – and, teachers succeed in reaching and teaching ALL students while meeting the standards. Her research-based teaching strategies have been published in several articles featured in clinical publications in education since 2009 and are being successfully used across North America and in parts of Australia, South Africa, Saudi Arabia, and Italy. This systems-based instruction, called T.H.E. P.A.C.T., is outlined in Phyl's first book, The Power of T.H.E. P.A.C.T., and is being referred to as "the simple, evidence-based solution for differentiated instruction and meaningful inclusion."
Adam Greenwell

Director of Global Social Development Initiatives
Adam is a tenacious and tireless networker who spends his hours bringing together groups and individuals from around the globe in the cause of protecting our environment and fostering commitments to human rights and educational empowerment. His efforts have greatly expanded the reach and visibility of Energime University throughout the world while simultaneously furthering the mission of Liz Greenwell and her humanitarian outreach. Adam has been one of the key forces behind "Global Cooperation Day" and several other U.N. supported efforts developed to build a global consensus in addressing the critical issues we face as an inter-connected population.
Lloyd Helferty

Regional Director Sustainable Planet Canada
Mr. Helferty is an engineering technologist with more than 10 years of experience working for various multinational corporations in Canada and around the world. He provides project and system support for domestic and international firms undertaking engineering projects and activities related to research, development, and deployment (RD&D). Mr. Helferty has a solid background and experience undertaking various aspects of field commissioning, sales support, pre-planning and site preparation, pre-shipment, and post-shipment testing.
Mr. Helferty is acknowledged to be one of Canada's pioneer leaders in the development of the Biochar industry and his expertise includes professional Engineering Support Services to assist engineering and R&D teams as they undertake projects and deploy these technologies. He strives to integrate Biochar into the new Green economy and make the Biochar industry the gold standard of innovation, technology, job creation, and growth within this emerging industry.
Chaminda Serasinha

Regional Director Sustainable Planet Sri Lanka/India
Chaminda is an Educator and Solutions Architect. Author of the world's first Direct Carbon Negative Product Concept, with over 10,000 hrs of structured research on Climate Change & Mitigation. Initiated and coordinated Sri Lanka's first ISO 14064 Greenhouse Gas inventory assessment. Holder of many Patents and Copyrights in diverse technology disciplines. Experienced Corporate Manager cum Senior Executive with over 20 years in industry-leading institutions. Currently in R&D, Inventions cum Product Development, Technology Management, Consulting, and overall Business Development in the Low Carbon space. Special aptitudes in Electric Transportation (EVs) and Energy Management. A Member of The Institute of Engineering and Technology (IET), UK, and holds an MBA in Operations Management.
Bob Dean-Educator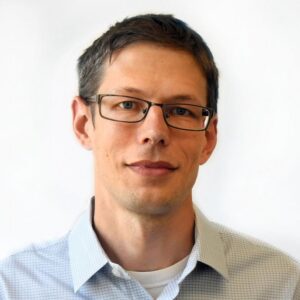 Bob joined CNT as CEO in 2018. Prior to CNT, Bob served as the Deputy Executive Director for Planning for the Chicago Metropolitan Agency for Planning (CMAP). During his 10 years with CMAP, he created and then oversaw the Local Technical Assistance program, which has offered planning assistance to local governments across the region through over 200 local planning projects. Before initiating the LTA program, Bob managed GO TO 2040, the award-winning comprehensive plan for the Chicago metropolitan area that was adopted in October 2010. After leaving CMAP in 2017, he consulted for Chicago's Metropolitan Planning Council (MPC) and RW Ventures on local governance and economic development projects during 2018. Prior to CMAP, Bob worked in municipal government for five years, serving as a transportation and land use planner for the City of Naperville, Illinois and a transportation planning liaison for the DuPage Mayors and Managers Conference. Bob holds a master's degree in planning from Cornell University and a bachelor's degree in history from the University of Delaware.
Danielle L. Eiseman PH.D-Educator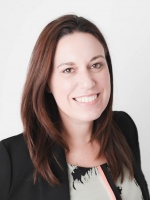 Program Manager, CICSS Cornell University
Danielle joins the Department of Communication after working as Program Manager for the Cornell Institute for Climate Smart Solutions, where she developed climate change education and communication materials. She further represented Cornell at the United Nations Conference of Parties 23 in Bonn, Germany, COP 24 in Katowice, Poland, the Subsidiary Body Meeting (SB50) in Bonn, Germany and the Global Alliance for Climate Smart Agriculture Annual forum at the FAO in Rome, Italy. Danielle also held research appointments with the Cornell Emergent Climate Risk Lab and Cornell Center for Conservation Social Science and collaborated on research with Assistant Professor Drew Margolin and Associate Professor Jon Schuldt on climate change communication.
James Hurd Nixon-Educator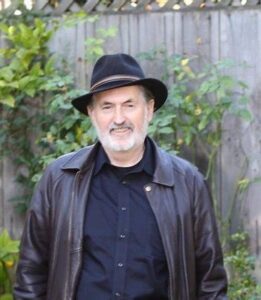 James Nixon is Co-Founder and Principal of Sustainable Systems, a for-profit corporation specializing in regional initiatives, sustainable economic development, and web strategies. He is also President of Global Urban Development (GUD), an international not-for-profit specializing in Metropolitan Economic Strategies leading to sustainable innovation and inclusive prosperity. James is Vice President of the Alliance for Community Development, a not-for-profit corporation that sponsors Bay Area Capital Connections and the Bay Area Equity Fund. He coordinates the website planetaryphilosophy.com. Previously, he served as Lead Consultant to the Bay Area Council for the Bay Area Family of Funds, a $250 million Double Bottom Line Bay Area investment initiative, and Team Leader for the GUD Team that produced Prosperity in Paradise, a Sustainable Economic Development Strategy for Sarasota County Florida, and Lead Consultant to the Mayor's Office in San Antonio for Mission Verde, San Antonio's Sustainable Economic Development Strategy. He co-coordinated three Building the Sustainable Economy conferences that brought together leaders of the Sustainable Development Movement and served for 12 years as Senior Vice President of Progressive Asset Management, the first full-service broker/dealer specializing in socially responsible investment.
Laura Faye Tenebaum-Educator
Laura Faye Tenenbaum is an award-winning globally recognized innovator in science and climate communication. She is the former Senior Science Editor of NASA's Global Climate Change website at NASA's Jet Propulsion Laboratory, where she reported on sea-level rise, ice mass loss, climate modeling, anthropogenic climate forcing, and regional climate impacts. She was chosen to travel to Greenland multiple times with NASA suborbital campaigns to report on new research into the rate of ice mass loss around Greenland's coastline being studied for the first time.
Tenenbaum has been an adjunct professor in the Physical Science Department at Glendale Community College, where she taught for 13 years.
She also wrote, produced, and edited an oceanography video series to accompany Pearson Higher Education's Essentials of Oceanography textbook.
Storm Cunningham-Educator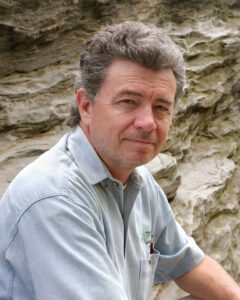 Storm is the Executive Director of ReConomics Institute. They provide training and certification for Revitalization & Resilience Facilitators (RE Facilitators) worldwide. He was the Editor for Revitalization, The Journal of Economic & Environmental Resilience. The Periodical is a global source of news, research, and opportunities related to social, economic, and natural resources renewal. Storm has been a Keynoter, Workshop Leader & Renewal Strategy Coach. Since 2002, public and private leaders worldwide have relied on Storm to privately coach them on harnessing the latest trends, resources, and opportunities of the fast-growing $3 trillion global restoration economy. He advises mayors, governors, members of U.S. Congress, and executives of foundations, non-profits, and corporations. In these confidential roles, he normally stays in the background, so his clients can take full credit when they launch leading-edge policies and initiatives. But in his role as keynoter and workshop leader, he's very much in the foreground.
Greenlight Solutions Foundation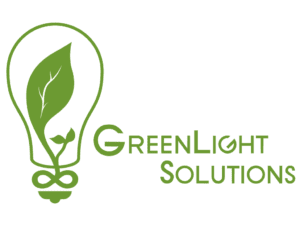 GreenLight Solutions Foundation is a 501(c)3 educational nonprofit that connects our team of professionals and university students with local businesses to collaborate on sustainability initiatives. Through our professional education programs and student-led projects, we empower students, professionals, and community members to catalyze sustainable business evolution.
Utilizing our GreenLight GuideLines project process, student members of GreenLight Solutions chapters (known as Solutioneers) get hands-on, experiential learning opportunities. Business leaders gain a passionate, innovative team to help meet their sustainability goals and create a culture of sustainability.
Student Solutioneers graduate with real-world experience, ready to take on sustainability challenges and make a measurable impact throughout their careers. The businesses GreenLight partners with (known as Project Partners) learn how to improve the sustainable operations of their business and are empowered to ensure the change is long-term. More effective sustainability leaders create a ripple effect in our society, fulfilling GreenLight's vision of a world where purpose-driven leaders create a resilient, equitable, and prosperous future for people and the planet.
The Cloud Institute

Their mission is to ensure the viability of sustainable communities by leveraging changes in K-12 school systems to prepare young people for the shift toward a sustainable future. The Cloud Institute monitors the evolving thinking and skills of the most important champions of sustainability, and transform them into educational materials and a pedagogical system that inspires young people to think about the world, their relationship to it, and their ability to influence it in an entirely new way. They believe that K-12 education can substantially influence beliefs, attitudes, values, and behaviors related to sustainability. This is the most fertile ground for helping to shape a society committed to sustainable development. They develop in young people and their teachers the new knowledge and ways of thinking needed to achieve economic prosperity and responsible citizenship while restoring the health of the living systems upon which our lives depend.
REImaGEN Earth
REimaGEN Earth founders believe that by creating a common online portal and face-to-face delivery of education best practices, will stimulate rich discussions and actions related to issues threatening the planet. We believe that creating a commonplace to connect the ingenuity, creativity, and passion of people will bring them together in an innovative manner so that they can contribute diverse knowledge, expertise, and solutions for the common goal of sustaining and regenerating the natural and human ecosystems of the planet.
REimaGEN Earth is a solution based non-profit consisting of a primary online portal connecting passionate practitioners and resources dedicated to social, environmental, and economic changes necessary for a regenerative future. REimaGEN Earth will accomplish this by engaging the global community to collaborate, identify, create, and contribute innovative solutions to the most pressing unsustainable issues of our time. With our work in communities, a much-used mantra comes to mind: "thinking globally, acting locally" is paramount.
Microsoft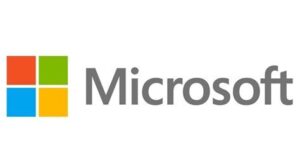 Microsoft has provided technical, software, data storage, financial, and manpower hour assistance to the development of the Sustainable Planet Virtual Student Union and virtual reality training technologies employed on the site. Microsoft teams assisted Energime University and contributed to the initial setup and design of the Virtual Student Union during the 2019 Microsoft Hackathon in Redmond Washington.
SyncFussion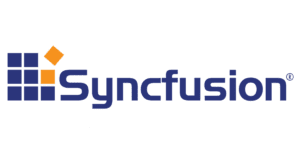 Syncfussion has donated licenses to their entire group of analytics and graphing software applications for use in the Virtual Student Union.
New Zealand Ministry of Education

Oversees all education and curriculum development efforts within the country of New Zealand.
National Indian Education Association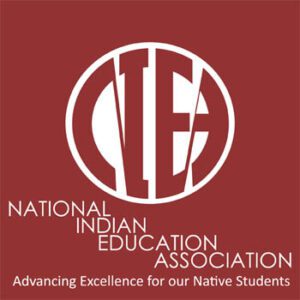 The National Indian Education Association (NIEA) was formed by Native educators in 1969 to encourage a national discourse on Native education. For 50 years, NIEA has hosted an annual convention to provide a forum for collaboration. NIEA founding principle is to bring Native educators together to explore ways to improve schools and the education of Native children.
Center For Neighborhood Technology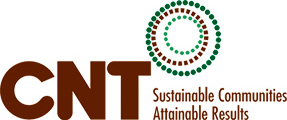 CNT is committed to improving cities' economic and environmental sustainability, resilience, and quality of life. We work to help all people access:
• Shared prosperity through improving economic and job opportunities and reducing the cost of living.
• Livable, connected, and equitable neighborhoods with better choices in transportation, energy, water, and other basic needs.
• Resilient communities in the face of the changing climate and economy.
• Innovative infrastructure that is efficient, cost-effective, environmentally friendly and, whenever possible, at a community scale.
United Nations Academic Impact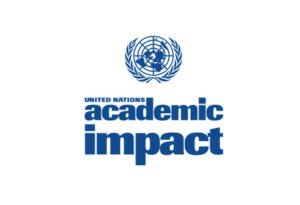 The United Nations Academic Impact (UNAI) is an initiative that aligns institutions of higher education with the United Nations in supporting and contributing to the realization of United Nations goals and mandates, including the promotion and protection of human rights, access to education, sustainability, and conflict resolution.
The World Resource Institutes

WRI is a global research organization that spans more than 60 countries, with offices in the US, China, India, Brazil, Indonesia, and more. Our more than 1,000 experts and staff work closely with leaders to turn big ideas into action to sustain our natural resources—the foundation of economic opportunity and human well-being. Our work focuses on seven critical issues at the intersection of environment and development: climate, energy, food, forests, water, cities, and the ocean.